Brad & Brian's Crawfish Boil #20
April 21, 2018

Storms were forecasted for the 20th Annual Crawfish Boil, and about an hour into the party a large band of thunderstorms approached Dallas from the west. But just when the line of storms arrived, it split in two - and we only got a light sprinkle. Whew! So our lucky run of good weather for the Boils continues - just barely.

My thanks to all who braved the weather and came to the party. Mykala's banana pudding was a hit again. And Brian did another great job cooking - for his twentieth year in a row.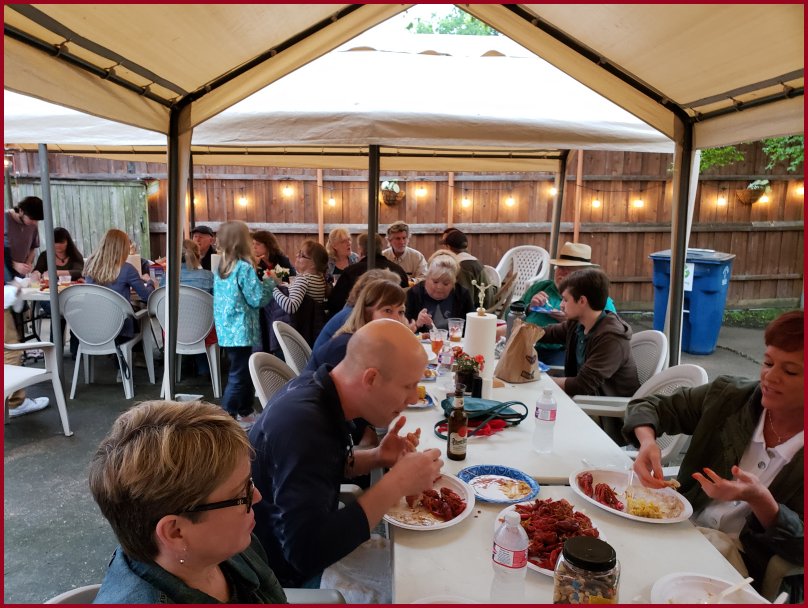 A couple of days before the party my buddy Jason & I put up some large awnings in case of rain. We didn't get much rain, but the awnings added a cozy feeling to the party.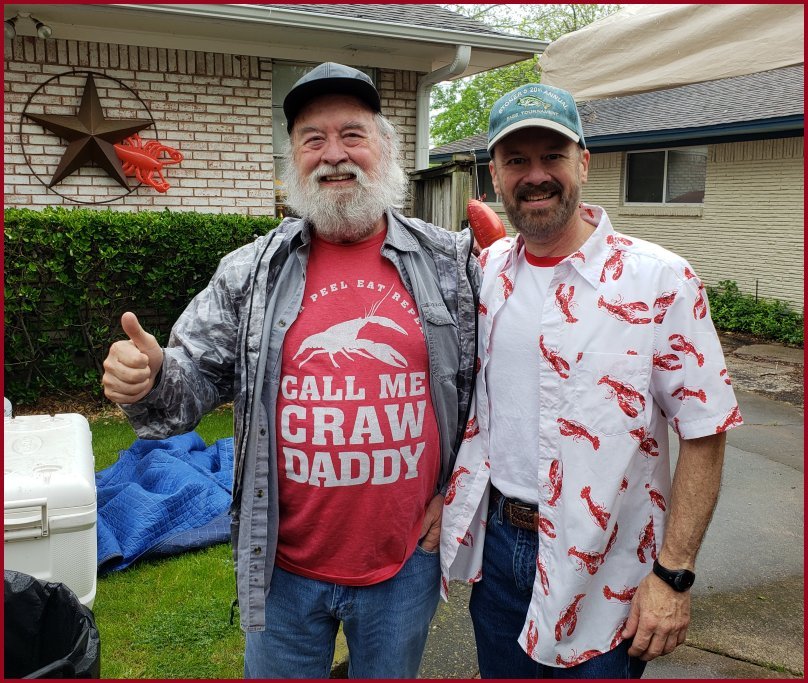 Dad and I both wore festive shirts this year :)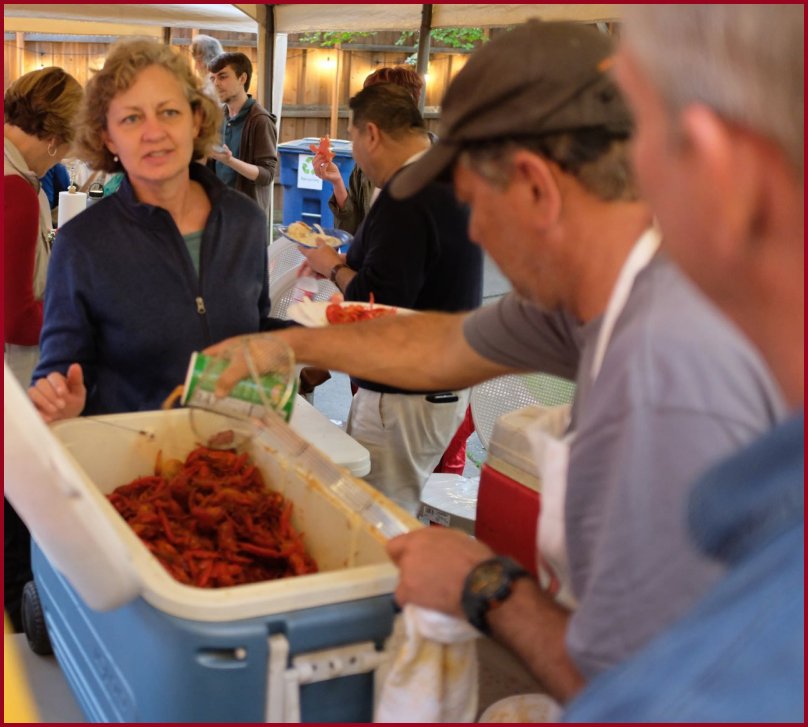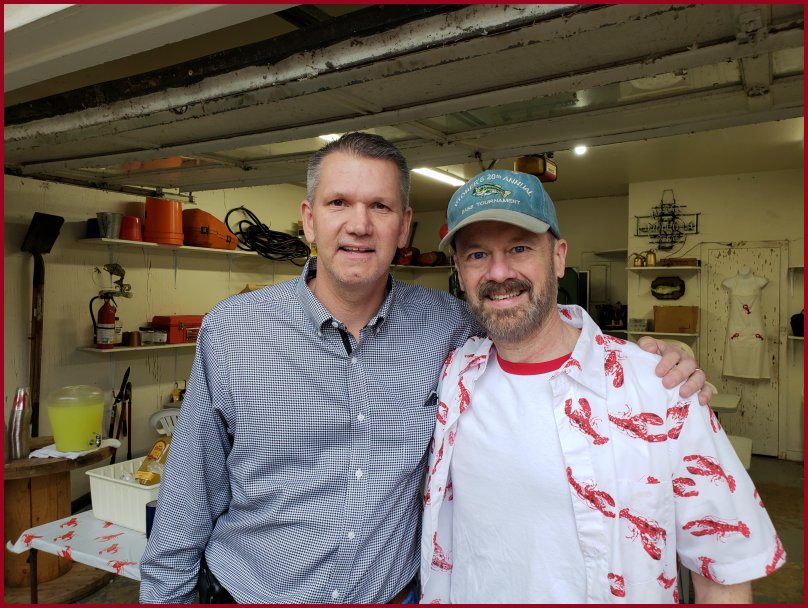 Our ol' buddy, Scott Blanton, finally made it to his first Boil! It was great seeing him.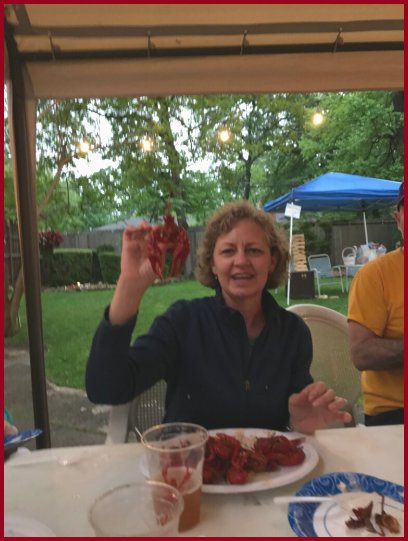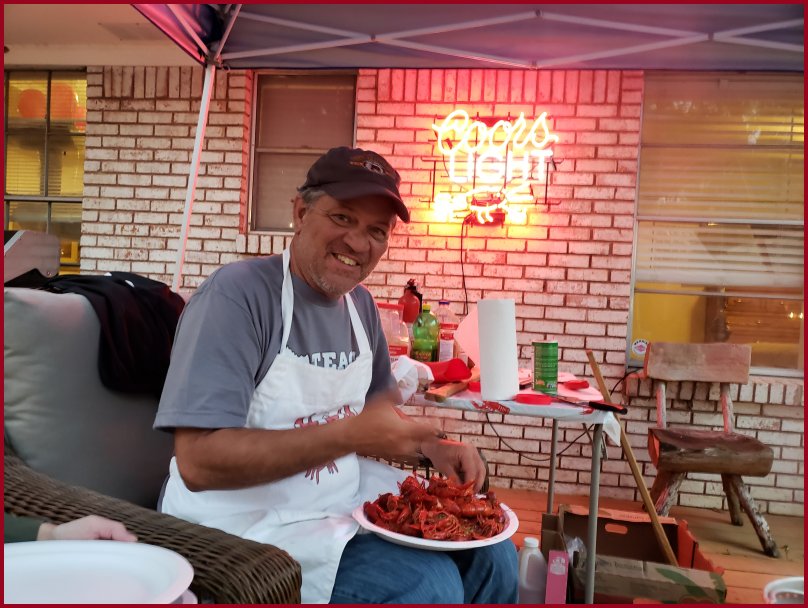 Brian did a terrific job cooking again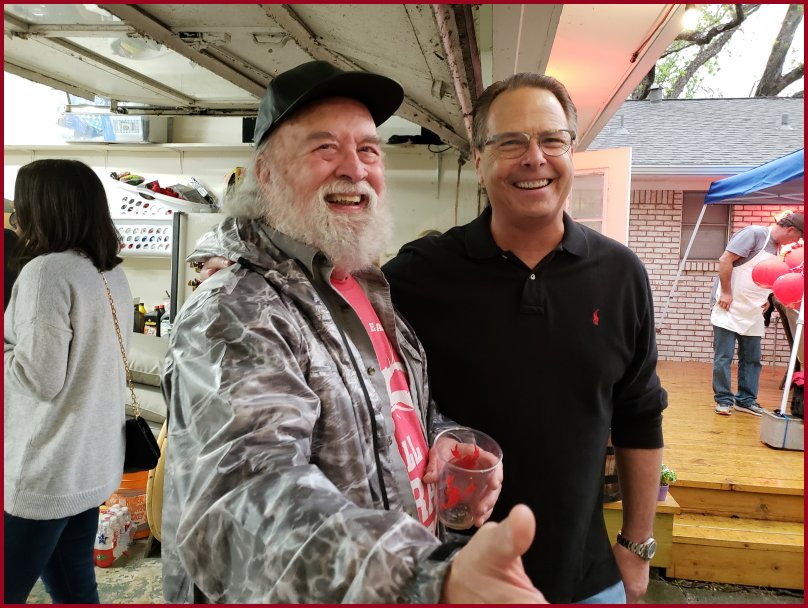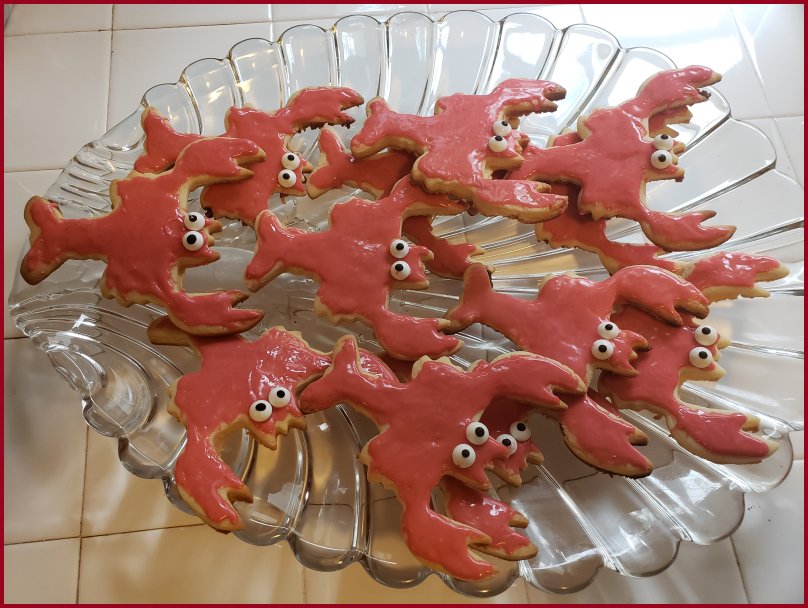 I made crawfish cookies from scratch - including the glaze :)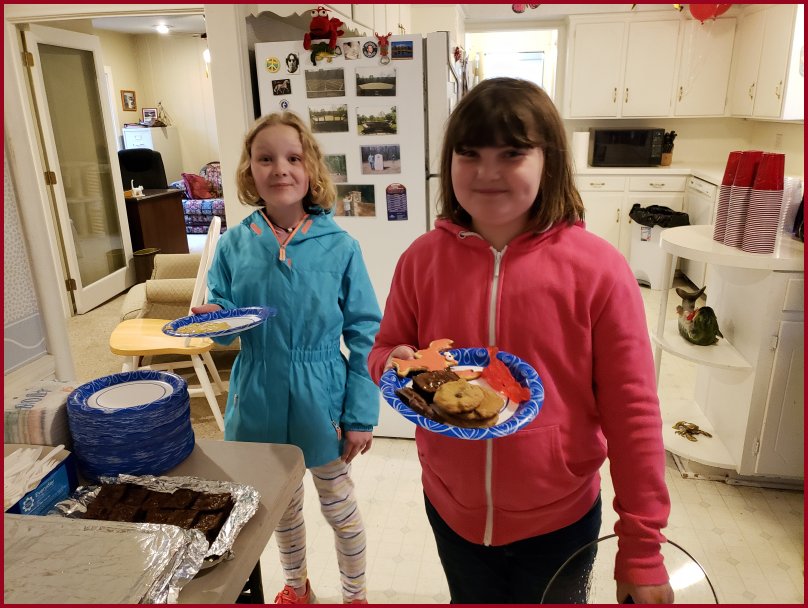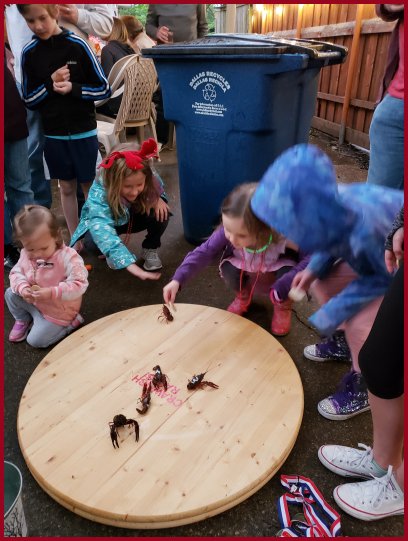 The crawfish races are always a big hit with the kiddos!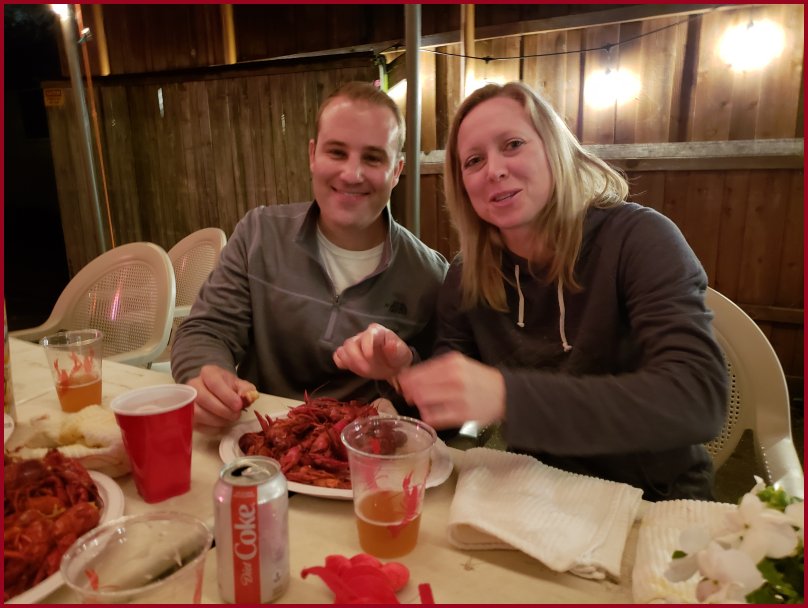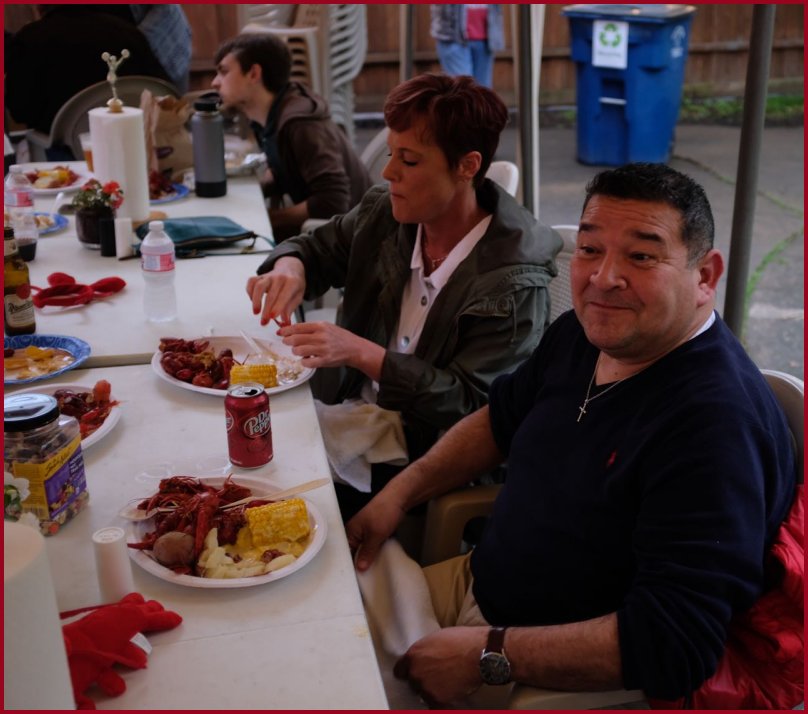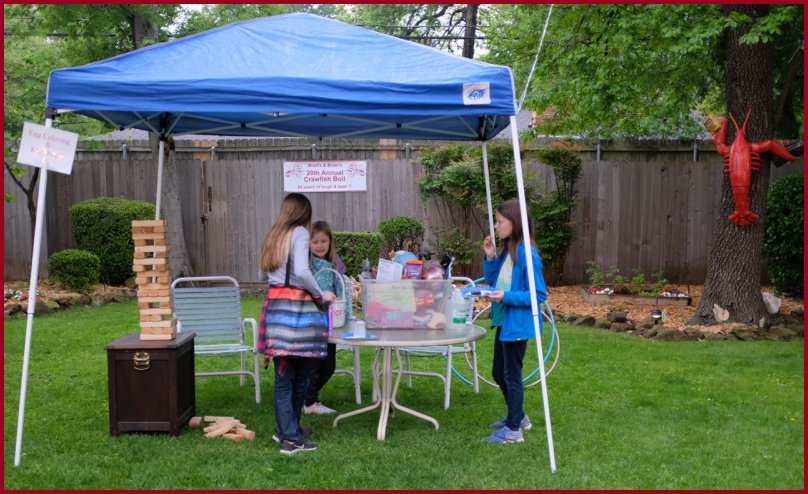 Due to the chances of storms, the kids' area got an awning too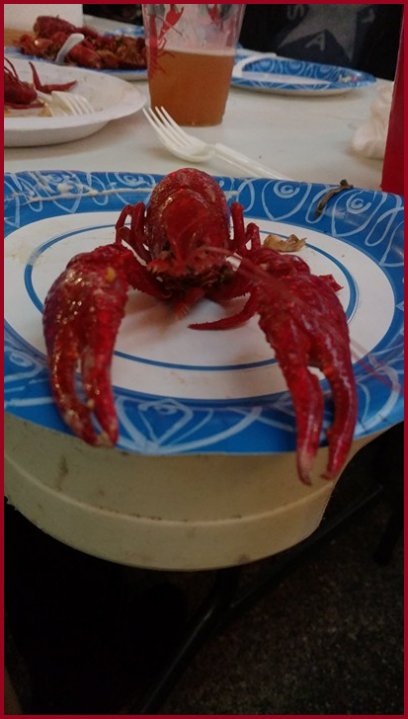 Return to my home page