Brad & Brian's Crawfish Boil #11
April 25, 2009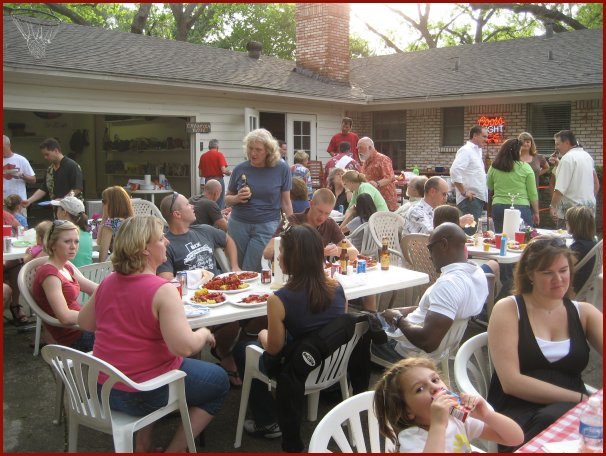 There were roughly 55 adults and 20 kids at the Boil this year. Nice group of folks! And the weather cooperated again this year. The skies were threatening - and some big storms hit just east of Dallas - but the rain held off.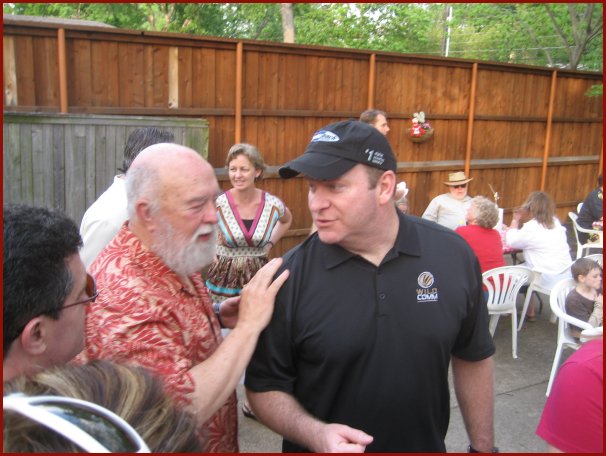 Neil flew in from Wisconsin to be at the boil, the rest of his family flew in from New Hampshire. I sure appreciate them coming in for this!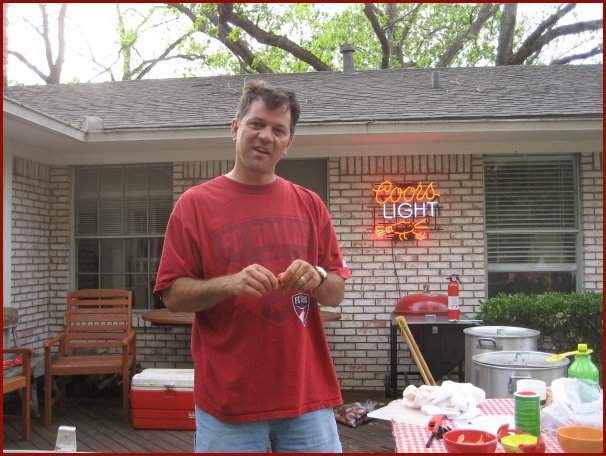 Brian did another terrific job cooking the crawfish, corn and potatoes.
I made a queso and some PB&J sandwiches for the kiddos (and anyone else who doesn't eat crawfish). We also had some cakes, mac & cheese, cookies, and lots of dips. A new hit was the
White Chocolate Banana Pudding
from
Totally Catering
. Mmmm.

Daniel may have been this year's top crawfish eater!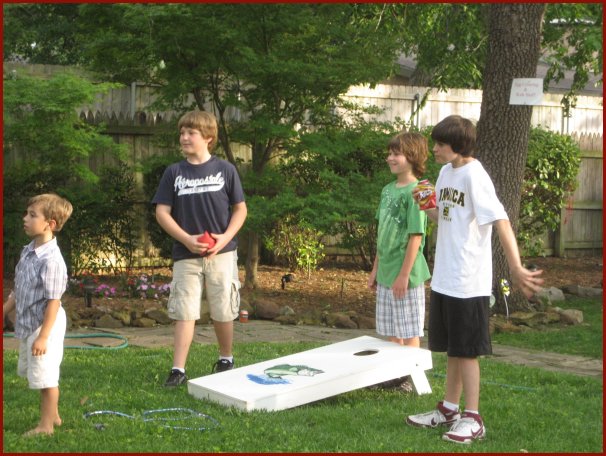 Playing Cornhole. The young'uns also had Easter Egg coloring, Ping Pong, and other games to occupy their time with.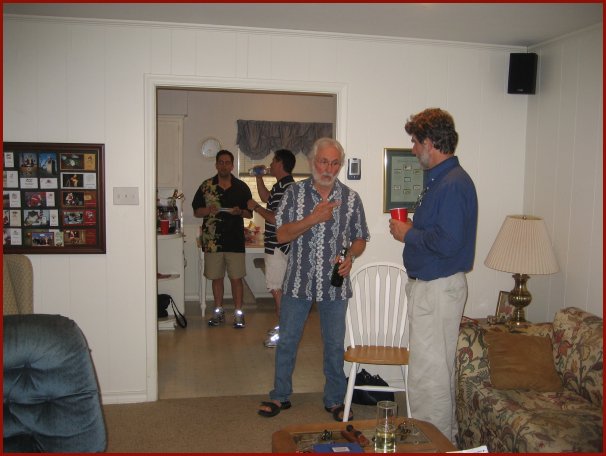 Chuck and Chip have an intellectual discussion in my den, meanwhile in the kitchen Nate and Chris discuss how cool the reflectors are on their shoes.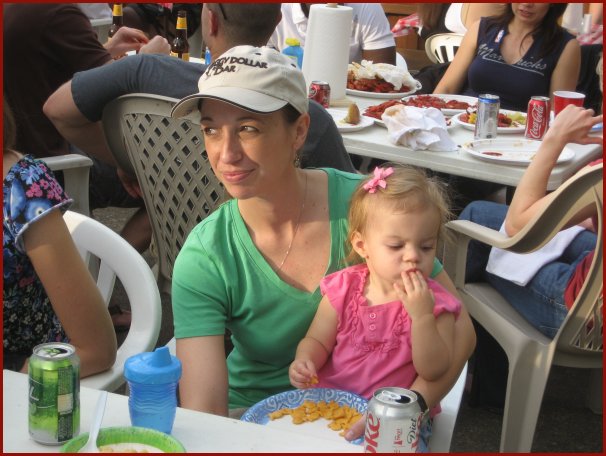 Goldfish or Crawfish - it's all good.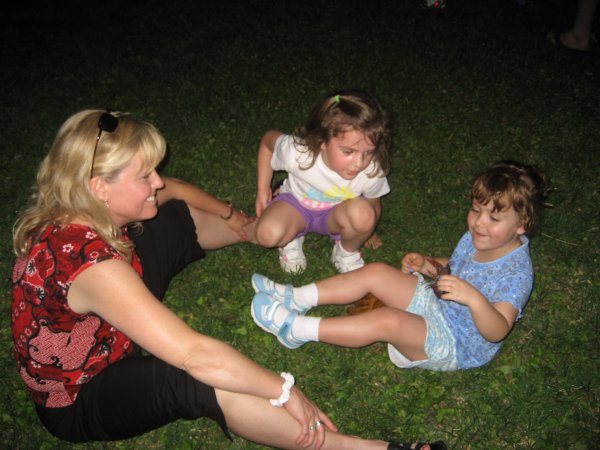 Playing with a crawfish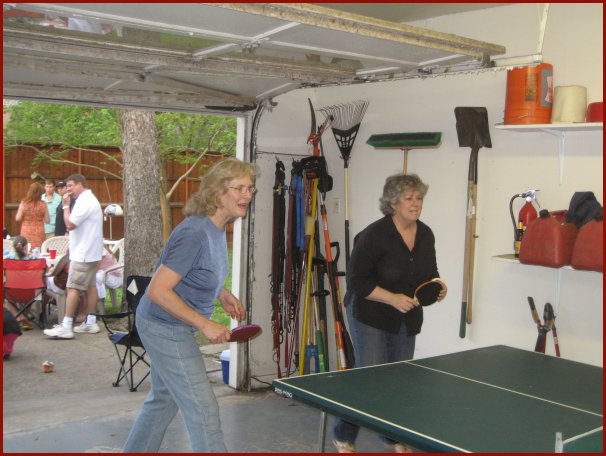 Judy & Kathy playing Ping Pong

--- Lost And Found ---
Over the last twenty years (which includes eleven crawfish boils, fifteen bass tournaments and countless trips to Brushy Land) I have amassed quite the Lost & Found drawer. Well, it's more of a
cabinet
actually. Seven pairs of sunglasses, an outdoorsy Men's coat (large), a pair of rain pants, several pairs of gloves, a blue "ground cover" sheet, two sippy cups (probably belong to "The Sipper", a.k.a. Chris Agnes), serving trays, children's shirts, etc. If you would like to claim any of these items, fill out the appropriate claims form, submit the $50 holding fee, and wait 4 to 6 months for your item to arrive in the mail. Or just swing by my house and I'll gladly return the item to you free of charge.

Return to my home page